Lake Oswego Oregon • Completed 2021
* Work completed at Mayer/Reed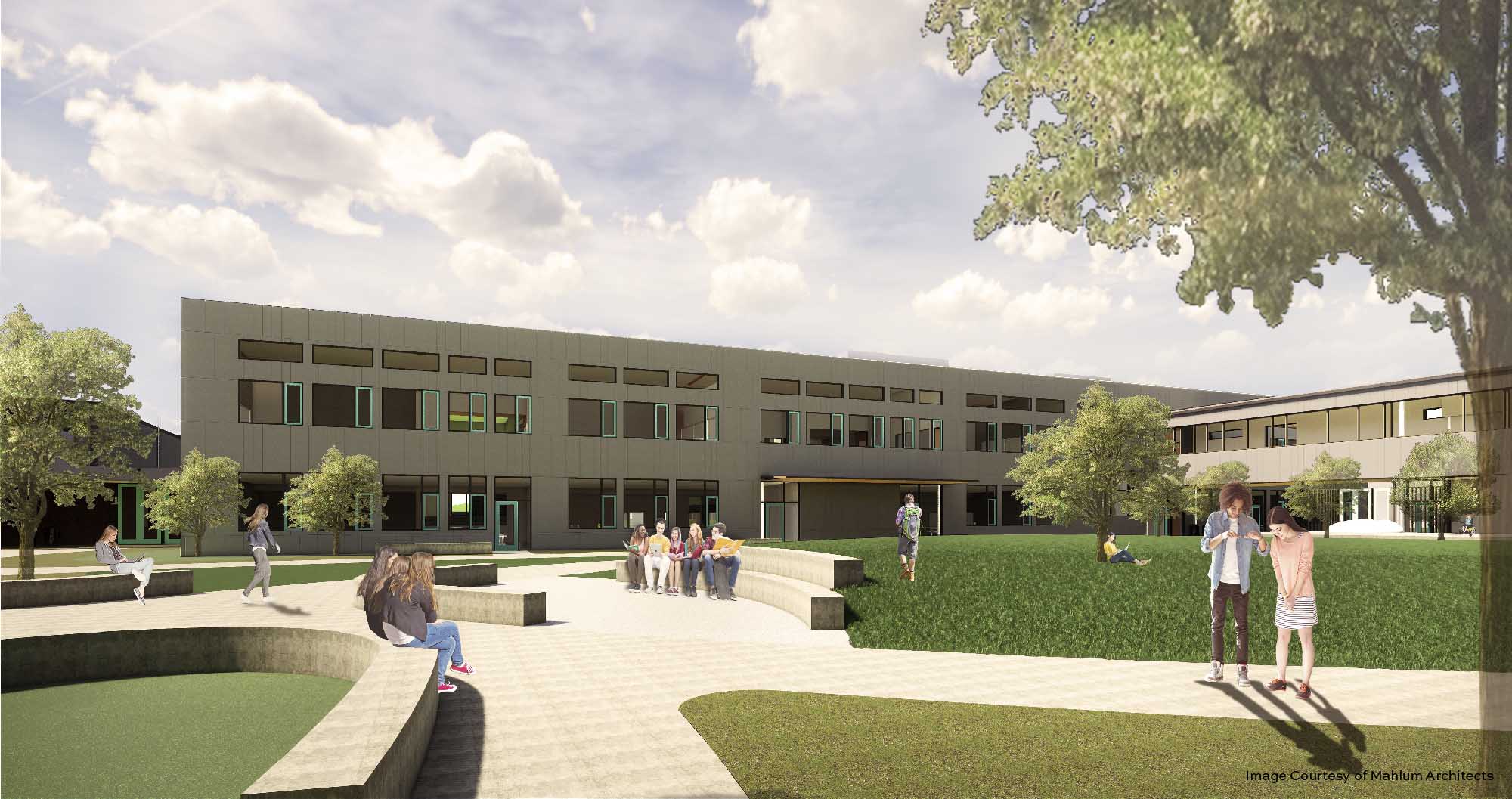 Lake Oswego is situated near the Willamette River just south of Portland, Oregon. During the last ice age, the lake was carved out during the Missoula floods by a localized area of turbulence known as a kolk. This geologic process became the design inspiration for the campus. Water is celebrated throughout the site and the landscape is designed to capture the imagination of students and teachers alike. Boulders excavated during construction are placed throughout the central courtyard and beyond, evidence of the long geologic history of the area. Rain collected from the building roof meanders through conveyance channels into stormwater planters, providing outdoor educational opportunities.
The region's geologic processes and the site's history and ecology became the design inspiration for the campus
Brian Stuhr led Mayer/Reed's project team, working closely with founding principal Carol Mayer-Reed, FASLA. In collaboration with Mahlum Architects and HHPR Engineers, Brian managed the effort from site analysis and programming through the documentation and permitting phases and into construction.  Perhaps the most challenging aspect of the project was deciding where to locate the new school. The site was the location of a historic homestead, and the campus is connected to a generous expanse of athletic fields and open space with large Oregon White Oak trees, many of which likely predate the original school buildings that were to be demolished. Mayer/Reed worked closely with Mahlum Architects and the Lake Oswego School District to determine the best location for the building to preserve the sports fields and many of the mature Oregon white oaks. The design process included extensive public, faculty, parent, and student input to achieve this balance.